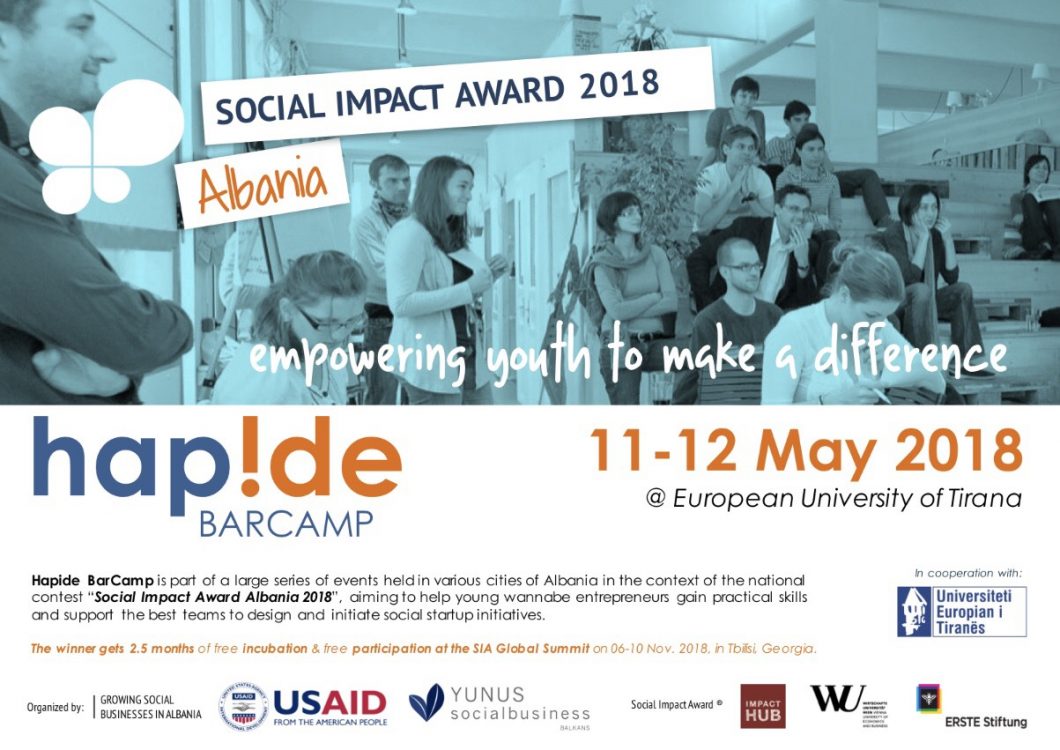 Keni një ide biznesi me ndikim pozitiv në shoqëri?
Atëherë, ejani në workshopin që organizojmë në Tiranë për ta shndërruar këtë ide në një projekt konkret. Hap!de është strukturuar në formatin e një BarCamp-i ku pjesëmarrësit e rinj kalojnë në një sërë trajnimesh dhe ushtrime praktike. Ky workshop i ndihmon ata të krijojnë ide biznesi dhe të ndërtojnë modelin përkatës të biznesit.
Gjatë ditës së dytë do të përzgjidhen dy fitues. Fituesi i vendit të parë përfiton 2.5 muaj inkubim falas nga Yunus Social Business Balkans si dhe pjesëmarrje falas në SIA Summit 2018 (Tbilisi, Gjeorgji).
Fituesi i vendit të dytë kalon automatikisht në gjysmëfinalen e Social Impact Award 2018.
Almost there
You need to register in order to submit your bulletin & vote.
We care about your privacy.
Read Privacy Policy .
× close